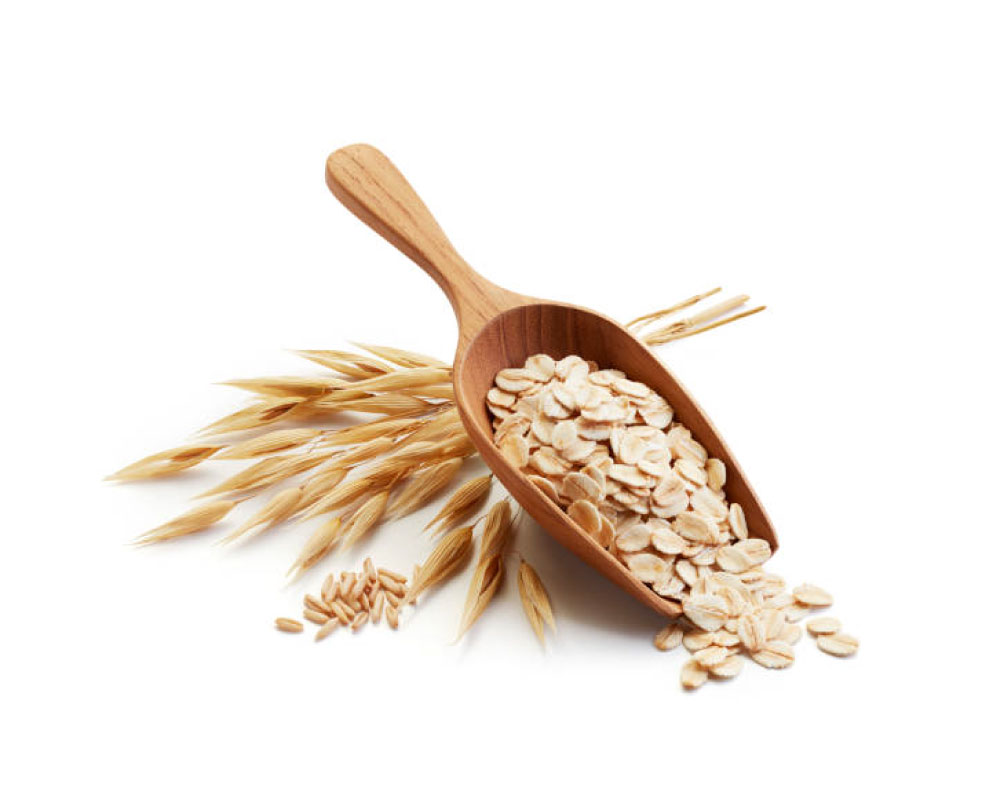 OAT KERNEL EXTRACT
12/04/2022
HONEY* Apis Mellifera
Clean Dead Cell on Skin, Control and Heal Acne
Honey can improve your skin's appearance. It can balance your skin's pH level and help slough away dead cell debris to keep your skin clean. Its anti-inflammatory effect can decrease local inflammation caused by acne. As an antibacterial, Honey leaves fewer bacteria to infect pores and cause acne. This honey can heal existing pimples, as well. The low pH speeds up the healing of acne.
Antibiotic-Resistant Bacteria
Honey's various beneficial actions. For example, it destroys harmful bacteria. Because it contains hydrogen peroxide and compounds like methylglyoxal, Honey is effective in killing pathogens, including antibiotic-resistant bacteria. Keeping the skin bacteria-free speeds up the healing process.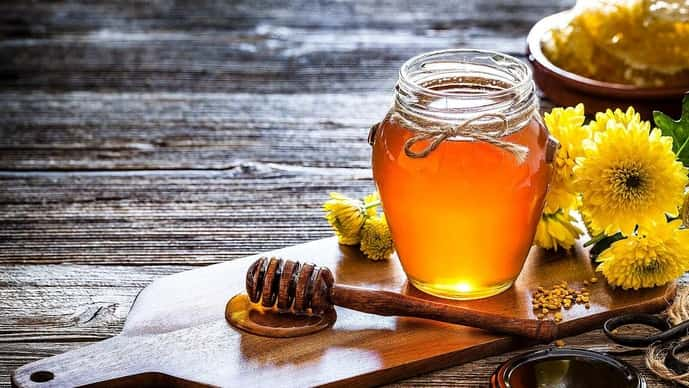 Soften Skin
Honey is also a great emollient, meaning it softens the skin. Its high concentration of sugars can keep a wound or burn area moist. This can also accelerate healing.
Anti – Inflammation
What's more honey reduces inflammation and pain at the wound site. It can also help with skin problems, such as psoriasis and dandruff.
Best Skin Care Products with Honey.
Ready to take advantage of all of the beauty benefits Honey has to offer? Here are our products formulated with Honey that you can add to your skin care routine. Cleansing, Refreshing, Soothing and relaxing your skin
DE LEAF THANAKA White and Smooth Serum Shower Cream 450ml.
ACTIVE INGREDIENTS
THANAKA EXTRACT. HONEY. RADISH ROOT. CITRUS LEMON EXTRACT. CHAMOMILE FLOWER OIL.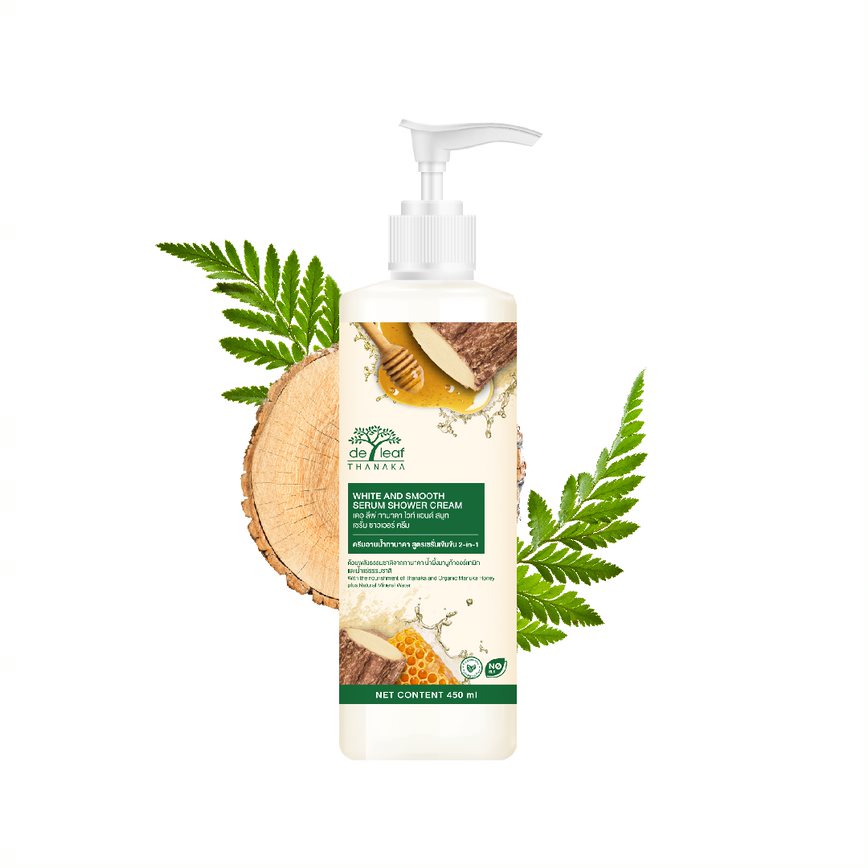 DE LEAF THANAKA
White and Smooth Serum Shower Cream.