Pomegranate Ageless Glow Moisturizing Gel
29/12/2021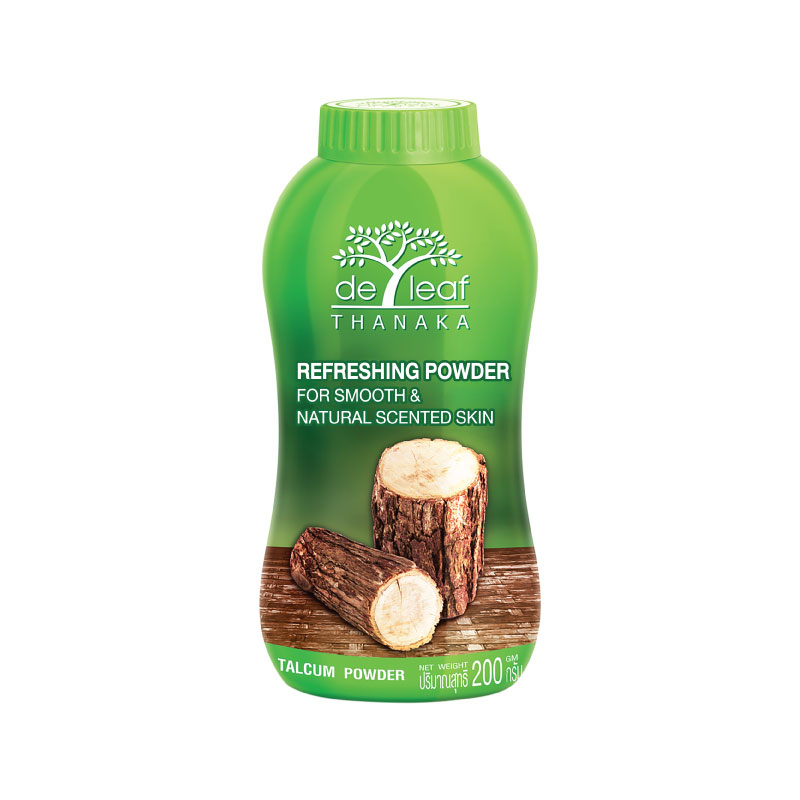 DE LEAF THANAKA REFRESHING TALC
17/01/2022
Moisturizing & Whitening Soap
Product Points: 1 Points
RM12.00
DE LEAF THANAKA Natural Thanaka Bar Soap, Vitamin E Anti-Aging Ageless Glow. Youthful Beauty. Deep Cleansing. Hydration. Moisturize. Clean Face. Facial and Body Skin Soap.
Natural soap – No Paraben, SLS, SLES bar soap for face and body; with natural ingredients from thanaka powder, turmeric powder, vitamin B3 and E, and natural glycerine, this soap IS mild and gentle and offer high moisturizing formula to nourish and cleanse your skin; formulated to rejuvenate skin for a youthful appearance.
Moisturize skin – Use this foamy soap all over the body and face for naturally glowing skin; offer intense deep hydration; non-irritation, non-comedogenic, non-irritating to the skin; reduce mark dark spot inflammation with this clean skincare product.
For all skin types – Lightly scented and refreshing scent that is gentle and mild for sensitive acne-prone oily dry combination skin types; no foaming agent solid bar soap for cleansing all over the body to diminish rough patches texture and bumpy skin.
Natural Ingredients Formulation
Against Animal Cruelties.
HALAL Certified Product.
PRODUCT BENEFITS
Restore skin balance; lock in moisture protect skin cells and fight aging wrinkles; cold process soap for women men unisex use; diminish acne scarring hyperpigmentation acne bumps imperfections revealing smooth and soft skin.
Suggested use – With wet hands rub the soap with water to create a lather before gently massaging to your face or body; dermatology tested daily use soap for families; face body or hand soap; rebirth reverse dull and damaged skin from UV rays.
| | |
| --- | --- |
| Product details | |
| Item Form | Bar |
| Use for | Whole Body |
| Brand | DE LEAF THANAKA |
| Special Ingredients | Thanaka |
| Scent | Thanaka Wood |
| Item Weight | 111 g |
| Item Dimension | 9 cm x 7 cm x 5 cm |
TO KNOW MORE ABOUT OUR NATURAL INGREDIENTS EFFICACIES FOR THIS PRODUCT
ACTIVE INGREDIENTS
THANAKA EXTRACT & THANAKA BARK POWDER. TUMERIC POWDER. ALOE VERA LEAF JUICE.
9 in stock