DE LEAF THANAKA REFRESHING TALC
17/01/2022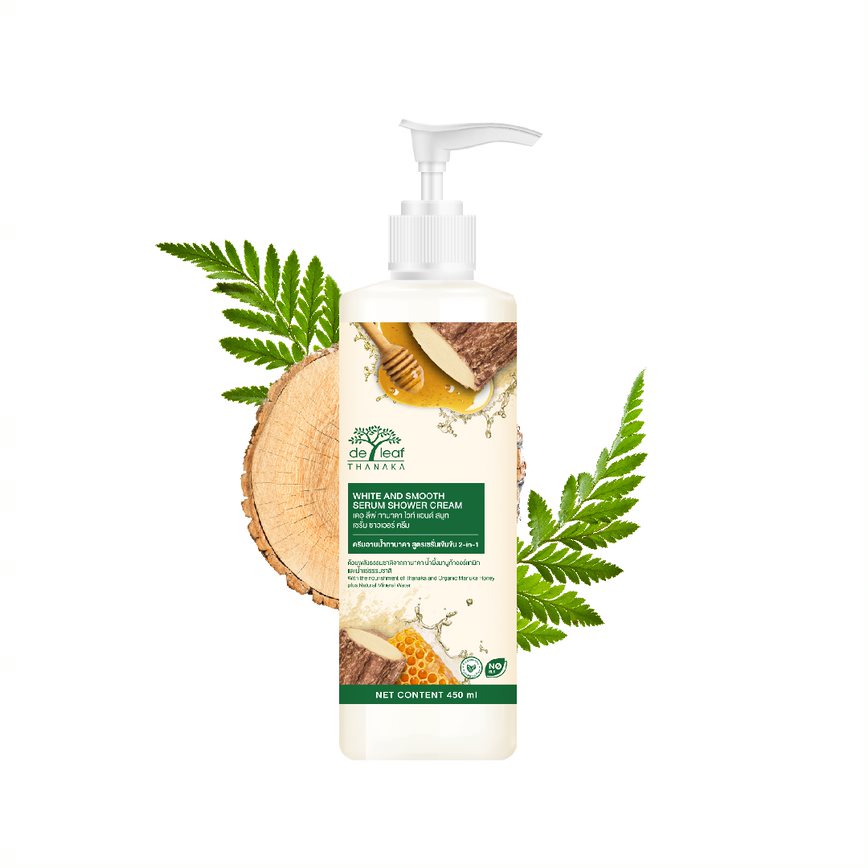 White & Smooth Body Serum Shower Cream
21/05/2022
Pomegranate Glow & Firm Serum Shower Gel
Product Points: 2 Points
RM28.00
About this item

2 in 1 Firming Rich Serum Shower Gel Combined Cleanse and nourish your skin.


Refreshes and hydrates your skin with Natural Spring Water.


All Day relaxing and soothing aroma.


Safe as it is free from SLS, Non-Paraben, and Non-Phthalates.


Environmentally Friendly with Recycled PET Packaging.


Natural Ingredients Formulation.


Against Animal Cruelties.


HALAL Certified Product.
PRODUCT BENEFITS
 Natural Products – Natural Ingredients from pomegranate grape seed extracts, vitamin E, and natural glycerine; mild gentle, and high moisturizing formula to nourish and cleanse skin; rejuvenate skin for a youthful appearance.
Moisturize skin – Use this Serum Shower Gel all over the body for naturally glowing skin; offer intense deep hydration; non-irritation non-comedogenic, non-irritating to the skin; reduce mark dark spot, inflammation with this clean skincare product.
For all skin types – Lightly scented and refreshing scent that is gentle and mild for sensitive acne-prone, oily, dry, and combination skin types; no foaming agent and especially for cleansing all over the body to diminish rough patches texture, and bumpy skin.
TO KNOW MORE ABOUT OUR NATURAL INGREDIENTS EFFICACIES FOR THIS PRODUCT
MORE INFO
ENRICHES WITH NATURAL ACTIVE INGREDIENTS
POMEGRANATE SEEDS OIL. GREEN TEA LEAF EXTRACT. GRAPE SEEDS OIL EXTRACT. CITRUS LEMON EXTRACT. CHAMOMILE FLOWER EXTRACT.
10 in stock