WILD STRAWBERRY * Fragaria Vesca
Wild strawberry is rich in vitamin C, which is known to boost the immune system by stimulating the production of white blood cells, while also acting as an antioxidant throughout the body. Traditionally, these strawberries were used to prevent dysentery and vitamin C deficiency, which also helped speed repair and collagen production.
Anti – Aging and balance out discoloration
Juice of wild strawberries is loaded with antioxidants and is regularly applied topically to the skin to remove wrinkles and age blemishes. There are natural bleaching agents in wild strawberries that can also help clear up skin, balance out skin discoloration and speed the healing process of wounds and insect bites.
Reduce hyper-pigmentation and dark spots.
Since strawberries contain alpha-hydroxy acid, they are effective in eliminating dead skin and cleaning it. Wild strawberry also contains salicylic acid and ellagic acid, which are known for reducing hyperpigmentation and dark spots.
Natural Skin Toner
Antioxidants presents in strawberries provide amazing natural toner to the skin. While manganese in strawberries keeps our skin healthy and radiant.
Sun Protection
Radiation from the sun may cause harm to the skin. But you should not worry about it for strawberries may have a solution for you. Wild strawberries have anthocyanins and antioxidant power for battling UV from the sun.
Acid in strawberries has the ability to eliminate free radicals, and then prevent pigmenting caused by sun damage. The mild coarse properties help in exfoliating the skin.
Softening Irritated and Dry Skin
Strawberry seed has its role as well. Oil produced by strawberry seed consists of Tannic acid which makes it effective in softening irritated skin.
Since strawberry seed oil has moisturizing properties, it can protect our skin from dryness. These properties change it to wonderful oil for dry or damaged skin. By using this oil, you can hydrate your skin and make it feeling soft.
Try our products which formulated with wild strawberry fruits extract incorporated along with Thanaka Extract to effectively boost your skin beauty and youthfulness!
DE LEAF THANAKA White and Smooth Body Serum 180ml
ACTIVE INGREDIENTS
THANAKA EXTRACT. ROSE FLOWER WATER. GREEN TEA LEAF EXTRACT. ALOE VERA LEAF JUICE. WILD STRAWBERRY FRUIT EXTRACT. RED CURRENT FRUIT EXTRACT. RED RASPBERRY FRUIT EXTRACT. CRANBERRY FRUIT EXTRACT. LINGON BERRY FRUIT EXTRACT.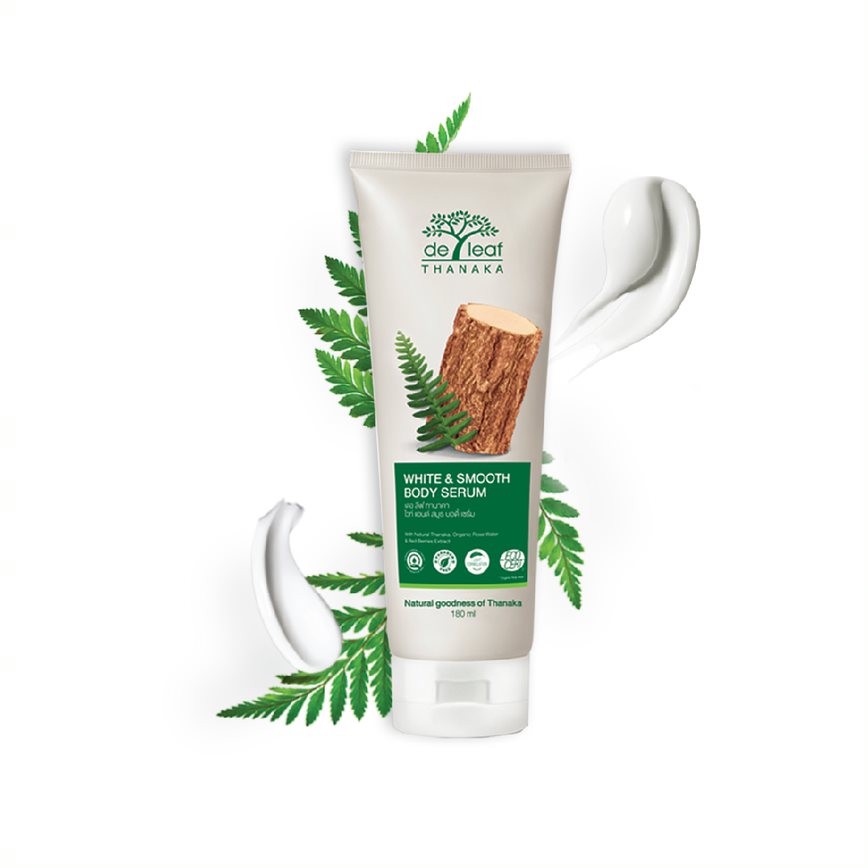 DE LEAF THANAKA
White and Smooth Body Serum